What is the campervan rental cost in Norway?
The price of a campervan rental in Norway is not as straightforward as you might expect it to be. Even though you got a seemingly good price at first, you might end up with a well-overpriced product at the end, with all the extra charges and fees that might be applied. So doing your research homework can save you lots of money. 
Generally speaking, the price of renting a campervan ranges anywhere between 100 € up to 300 € per night. Here is important, what you are getting for your money. In other words, what is included in the package and what do you have to pay for extra? That is the difference between budget deals and way too-expensive, overpriced holidays.
With growing van-life popularity, a growing number of new camper-van rentals in Norway was imminent.  Here is a small practical guide on how to navigate through sometimes confusing and unclear pricing of campervan rentals in Norway. You will also find out what to be aware of and what the campervan rental Benzini Campers offer.
The price of campervan rental in Norway and what do you actually pay for?
We did our homework and know all the prices. They vary from business to business, from season to season. So how much does it cost to rent a campervan in Norway? The campervan rental price starts at around 1300 NOK ($125)/day for the smallest campers in the low season and ends at 2300 NOK ($220)/day for the bigger campervans during the highest season, including taxes (VAT). 
Now, let's have a look at what these prices actually include and what you might expect to pay on top of them.
Let's be honest, the price is the first thing everyone checks. However, be aware, there are differences in showing the prices! The United States show prices without VAT, yet Europe uses to include the tax on the price tags. You can come across both pricing systems when searching for your perfect camper:
Price with 25% VAT tax included 
Price without VAT. In this case, 25% VAT shows up on the checkout page. This is the system that Benzini Campers use.
Take this into consideration, and always navigate through to the final checkout page, to get to the final quote on your campervan rental cost in Norway. 
Benzini Campers: prices without tax until the reservation process starts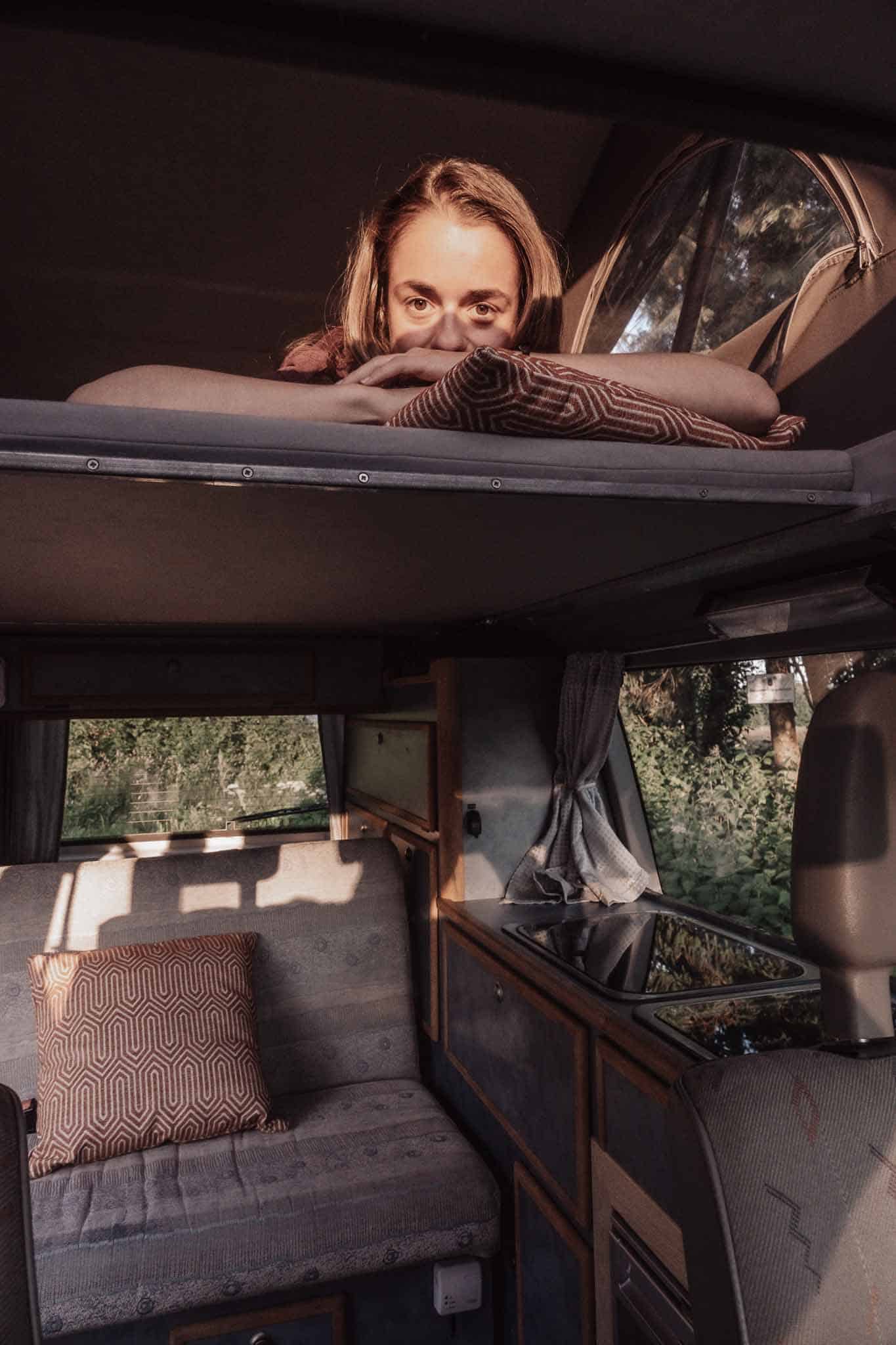 Most companies offer insurance included in your rental. But did you know there are different kinds of it? The campervan rentals set the rules themselves. Our insurance packages are pretty straightforward:
Basic insurance (0 NOK) – Covers both damages to the vehicle (CDW) and damages to a third party. This option comes with 24/7 roadside assistance (liability 500 NOK). Your liability is a max of 10.000 NOK per incident. 

Full insurance (125 NOK/day) – This coverage option provides protection for both damages to the vehicle (CDW) and damages to a third party. This option also comes with free 24/7 roadside assistance. Your liability is a max of 5.000 NOK per incident.

Peace of mind (375 NOK/day) – In addition to full coverage, you get free 24/7 road assistance and free change of dates up to 24 hours before check-in. Your liability is a max of 1500 NOK per incident. 
Be sure to choose the right insurance for you. If you don't feel confident enough and don't have money for extra expenses, go for the higher insurance with a lower self-risk fee (liability).
Benzini Campers: low-cost (0 NOK) to full insurance possibilities
There is a big difference between unlimited mileage and set mileage. Norway is huge and distances are great, this can pump up your cost exponentially when driving over allowed limits. To be free on your trip, look for unlimited mileage, so it doesn't stress you. The good news is that probably each campervan rental company offers unlimited mileage.
Did you know there might be limits set in different words? For example: you have unlimited mileage, but can not leave Lofoten islands. That is very limiting.
Benzini Campers: unlimited mileage (0 NOK)
Cleaning fees vary from place to place. Mandatory or voluntary and anything from $50 to $200. Very few companies have cleaning included in the price. Read the terms & conditions carefully. It is there for a reason. 
At Benzini Campers one has two options. You can deliver the campervan in the same condition as you got it, so you clean it yourself and don't have to pay anything. If you are not fun of cleaning, you can pay the cleaning fee (750 kr) and don't spend the last hour of the trip cleaning.
Benzini Campers: return clean, pay nothing (0 NOK)
Should you pick up or drop off camper at different locations, you probably gonna have to bear the extra charge for this. Keep this in mind, when budgeting your trip. Most companies don't have the multicity option at all.
Benzini Campers offer free delivery to Oslo Airport (Torp) and Sandefjord city. Check out your flights to this low-cost airport and don't let your campervan rental cost grow. Should you need your campervan from Oslo, the delivery fee applies.
Benzini Campers: Sandefjord and Torp Airport (free), Oslo city (extra fee)
Each and every campervan rental company has a different minimum age requirement. You might be not able to rent a campervan until you are 21, or you pay for the risk of the young driver. Check FAQ and the Terms & Conditions carefully.
The minimum rental age at Benzini Campers is 19 years for campervans and 25 for trailers. Young driver fee applies from 19-25.
Tip: Use Ctrl+F to navigate easily in the Terms & Conditions document.
Benzini Campers: young driver fee applies
Many roads in Norway are subject to a toll system. Luckily, the passages are registered automatically when driving through, so they're easy to count. Bompengerkalkulator helps you to see how much toll will you pay from point A to point B. The approximate amount for a week-long trip in western Norway is 1000 NOK.
There is also variation in how campervan rental companies in Norway deal with payment of road tolls. They might want you to pay these in advance in the form of set prepayments and possibly with a service fee. The second option is to pay for what you use and a service fee will apply too.
Use the above-linked calculator to have an overview of how much your trip can cost you on the tolls and make your own decision. Understand that the toll system is quite complicated to deal with for campervan rentals. It costs extra money and the service fee is legitimate.
Benzini Campers: pay for what you pass + 20% service fee
This is the fee you have to keep in mind before your arrival. It can be anything from $200 to $1600, which you need to pay as a guarantee when picking up your camper. This is of course refundable if you manage to return the car in one piece. The amount of the deposit is usually the same amount as the excess on your car's Collision Damage Waiver and goes hand in hand with the insurance.
Check out if the deposit will be charged or authorised. If the amount is actually charged to your card, this will cost you some money. There will be different exchange rates plus the bank might charge you for a foreign payment.
At Benzini Campers campervan rental you can decrease the regular deposit value which is 10 000 NOK to 5000 NOK or 1500 NOK by purchasing different insurance options.
Benzini Campers: the security deposit is authorised and fully refunded (0 NOK)
Last but not least, this category can make a whole lot of difference to your final price of campervan rental. Here, we talk about all the extra equipment that some rentals include in their prices and some charge extra. Everything from camping chairs, table, linen, sleeping arrangements, towels, extra driver, gas bottles, coffee makers and more… You can get these free or pay extra. Go figure!
At Benzini Campers, you get almost all of mentioned above included (except towels and chairs). We believe you should be able to come just with a small backpack and have a full campervan experience possible.
Benzini Campers: many extras to enrich your experience, however all necessary included (0 NOK)
When choosing your campervan rental company, our advice is to follow your gut feeling. Read a bit about each, look through their websites and check out Google reviews, which will give you feedback from your fellow travellers. All of these should make your decision much easier, keeping you away from sour memories and unpleasant surprises.