The best way to travel in 2021 might be by campervan
Is it safe to travel during the ongoing pandemic? We can´t answer. But if you decide to do so, comply with all the recommendations and restrictions. Choose the safest way of travel possible, maybe campervan rental? Travel on your own and try to avoid meeting others. We believe the safest kind of travelling during the pandemic is by campervan. It´s not only safe but budget-friendly and full of experiences as well.
1. Safe travelling during the pandemic time
Travel on your own with your accommodation and kitchen on wheels. There is no need to be in touch with somebody else when you travel with a campervan. Sleep in nature or in a camping ground with a good distance. You can prepare your meals in the campervan, so no visit to a busy restaurant needed. We can also arrange a self pick-up for you if desired. Your well-deserved holiday, the escape from the pandemic time, is definitely necessary this summer. 
For the latest updates on pandemic restrictions check FHI website.
At first, it might seem that driving a home on wheels is quite expensive. Doing a little research and looking closer will convince you about the exact opposite. It's an affordable and effective way of travel. We did a research for you, look why is travelling with campervan budget-friendly.
The advantage of having a car, accommodation and the possibility to cook – all in one, becomes clear just at the moment of your arrival to Norway. In such an expensive country, it is tough to stay flexible at the same time. If you decide on a campervan rental, you don't have to plan long forward or to pre-book hotels and can be still on a budget. 
3. Freedom, flexibility and no stress
You don't have to plan your travels long ahead
You can´t predict three months ahead that a storm is coming to ruin your hike to Preikestolen even in the summer season. Therefore you can´t book accommodation nearby for a certain date. Do you know what we mean? With a campervan, flexibility makes sense to the fullest. You park and sleep wherever* and whenever you like to. 
*Check out the rules of the right to roam everywhere in nature (Allemannsretten) 
Running into beautiful places behind every curve
Oops, it happened again. Driving to your destination, but look, this lake and the mountain – the whole panorama looks amazing! Thoughts about having a romantic cabin at such a place run into your mind. Well, make this dream come true for tonight and park the campervan by your favourite spot. You don't have to hurry anywhere.
Some activities take more time than expected
Don't stress if the hike took you a longer time – one of the Benzini campers waits for you parked down by the road. You are on holiday, want to enjoy and not stress about check-in and check-out times. Take the chance and explore the freedom offered!
Inspiration for those beautiful places can be found on Visit Norway web.
Tired of traditional travelling with the same scheme but different views? What about stepping out of your comfort zone and trying out something new? While on the one hand camper gives you the freedom not to plan long ahead, on the other hand, it is necessary to ensure the basic needs.
It is fun searching for the greatest spot imagined or jumping into the lake instead of hotel wellness. Whether you are a couple, best friends or anyone else, campervan rental will definitely deepen your relationship. Not only with the best experiences and memories ever, but with organizing your tiny home in common as well.
Why rent from Benzini Campers
5. All seasons campervan rental
Because winter in Scandinavia is even more beautiful than summer and also fewer tourists come, it's absolutely worth a visit! And yes – Northern lights – how could we forget. You really want to be there during mysterious months accompanied by an hour-long sunrise and sunsets that cover all-sky in pink, red and orange colours. 
Did we persuade you? If so, our campers are prepared for those adventurous souls to keep them warm. We took the effort to insulate all the walls and floor and installed a diesel heater. Some of our motorhomes dispose of a transparent ceiling window, that lets you wait for the aurora inside. On rainy spring and autumn days, there are several extras we offer for rent to keep you active, such as guitar. Keep in mind that our comfort campervan Ganesh disposes of a home cinema!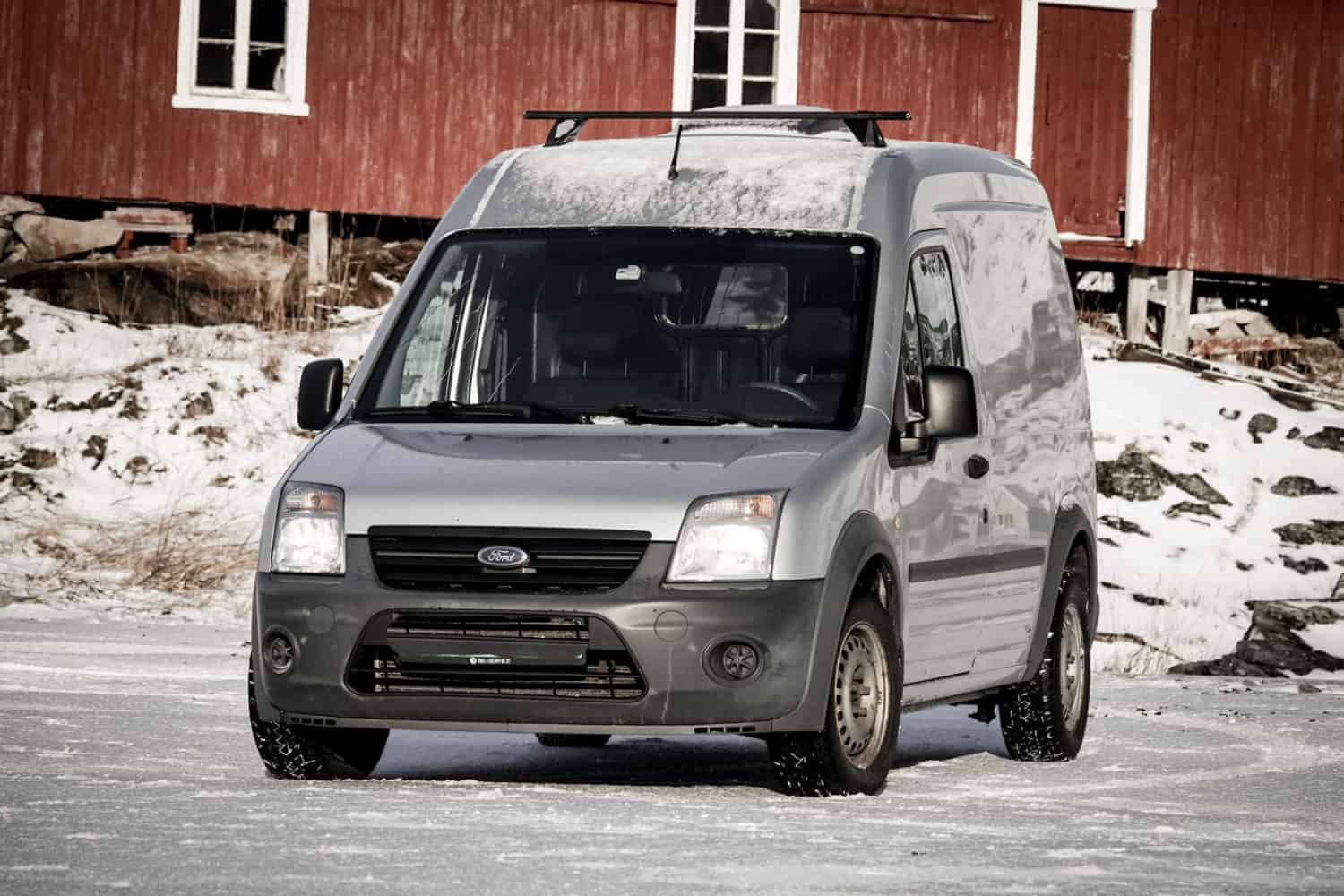 Driving huge motorhomes isn't easy even for experienced drivers and finding a parking space is a challenge. Roads in Norway rarely do not twist and therefore you beg for something smaller, but big enough to sleep and live in. If you agree, you are in the right place – we've built mini-compact campers, easy to drive that offer all you need at the same time – golden mean.
Here is our deep insight into our small campervans.
Everything you need for a carefree trip is already in the campervan. Everyday needs such as blankets, pillows, tables, chairs, kitchenware and so on are included of course. Our extras are more or less hobby and leisure time equipment. From our campervan rental, you can rent a picnic backpack, guitar, tripod, tent, trekking poles, hammock… Not a minute will be boring with Benzini Campers.
We believe you have found enough reasons to start a home´s on wheels engine, whether it's ours, or you will build your own straight. Once you try this mean of travelling, you will never have enough. But we have the upper hand – we love to share our favourite places with our customers. There is nothing better than personal experience. Looking forward to planning your trip as well!